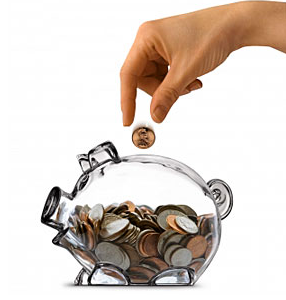 It's only natural that one of the first things to cross your mind when planning a celebrity appearance for an event is price. And there's no escaping the fact that an A-list celebrity is going to charge a premium, simply because he or she is in demand and has the ability to charge that much.
But when you really start digging into your list of possible celebrities, you'll find that athletes and celebrities require a wide range of appearance fees, from the reasonable to the extreme. A quick Internet search yields some interesting examples:
$5,000 to $10,000
Grant Fuhr, former NHL all-star
Dennis Haskins, actor, "Saved by the Bell"
$10,000 to $20,000
AC Green ex-NBA player
Amanda Beard, Olympic swimmer and model
Danny Bonaduce, actor, "The Partridge Family"
$20,000 to $30,000
Adam West, actor, "Batman" TV series
$30,000 to $50,000
Chris Tucker, actor, "Rush Hour"
Curt Schilling former all-star MLB pitcher
Michelle Pfieffer, actress, "The Witches of Eastwick"
$100,000 to $200,000
Chris Rock, comedian
Jessica Simpson, singer and actress
$200,000 and up
Jerry Seinfeld, comedian and actor
Lance Armstrong, cyclist
Those publicly listed price ranges notwithstanding, contracting with a celebrity isn't as straightforward as it might seem. Often, celebrities will have a standard rate, but it can vary depending on what's involved in the appearance and other factors. And there are several ways to either negotiate a celebrity's price or get more for your money.
Start with a positive relationship
At Pro Sports MVP, we have longstanding relationships with many celebrities and sports stars. We have marketing agreements with hundreds of celebrities, so we can leverage those relationships to negotiate lower fees for our clients, as we may book the same celebrities several or dozens of times each year. The personality knows we've been a reputable firm for 15 years, understands the efficiency of working with us on multiple events, and enjoys the confidence that he or she is in good hands with our staff, as opposed to working with an organization that can't provide the same experience or comfort level.
Even if we don't have an existing relationship with the celebrity you have your eye on, we have an advantage. Typically, when a celebrity is approached by someone he or she has never worked with before, the celebrity quotes his or her "rack rate" for a one-time deal. But in our case, once we've introduced ourselves and the new celebrity sees the relationships we've established with our existing celebrity partners, the new celebrity is more willing to give us a better rate based on our established history.
Our goal is to create memorable and enjoyable experiences at a cost that's in line with our clients' specific budget parameters. Celebrity appearances and events can be powerful and effective whether an organization's resources allow for a local or regional athlete, or whether the client has funding available to secure a celebrity with national or international recognition. Either way, give us a call, and we'll find the right match for you and your budget.
Phone: 719-227-3920
Email: general@prosportsmvp.com
Contact page: http://www.prosportsmvp.com/contact-us/