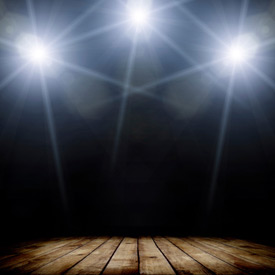 In this blog, we talk a lot about your brand, your message, your mission — and about effectively communicating those in your events and celebrity appearances. But you do have a mission, right? Sure, you're concerned daily with your customers, sales, interactions, and bottom line, but you also have core principles for guiding the way you do business. Right?
Events are a golden opportunity to display your guiding principles in shining letters — to differentiate your organization and form a personal connection with attendees. And a celebrity appearance can not only draw potential customers to your event, but also act as the catalyst for making that connection happen.
Creating that positive connection requires focus on a couple of critical elements.
Finding the right celebrity — Making the right celebrity connection is essential. Pro Sports MVP has established connections to diverse talent networks, so we can ensure that you're matched with a celebrity who creates a positive association for you and your mission. We make every effort to find the person who:
Accurately reflects your company's image and mission
Aligns with your company's values
Resonates with your target audience
Enhances the message you're communicating
That being said, many factors can affect who we will be able to secure for a trade show or public or private appearance. You might have an ideal person in mind, but they might be too expensive or unavailable. So be sure to keep an open mind, and be open to compromise and alternatives! Chances are, there are many other perfect celebrities that you haven't even thought of.
Familiarizing the celebrity with your brand and message — Even after we identify the right person, our event managers take the time to familiarize the celebrity with your company, provide background information, and provide all the preparation materials they require.
The celebrities we deal with are professionals. We coach them to speak accurately about your brand and mission. But beyond that, we go into great detail to make sure they make a personal impression. For example, we might give the celebrity details about the VIPs who will be at the event, so that he or she can engage them in conversation and make a connection through individual attention, genuine interest, and warmth. Ideally, the celebrity you choose will be a peerless and passionate spokesperson for your company!
As a leader in your company, it falls to you to ensure that your mission is powerful and clearly communicated — from bottom to top, from the smallest strategy meeting to the largest trade show.
As your partner, it's Pro Sports MVP's job to ensure that your message is communicated the way you want it to be. We want to make sure your event attendees remember not just the event, but your company and message too.