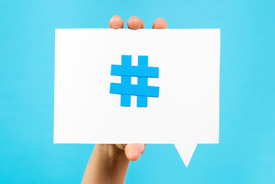 Congratulations! You've booked a celebrity to perform at your next trade show. You've done your promotional due diligence, and you're eagerly awaiting the event. Your celebrity is going to be a big hit and make a lot of people happy. You just want to make sure that as big an audience as possible makes it your way.
How can you ensure that the celebrity appearance you've organized makes a powerful impact across the whole show floor? You might consider a tweetup.
A tweetup is an in-person meeting of your Twitter network. Tweetups are a terrific way to expand and enrich the online conversation and community that you've already created on Twitter. At a tweetup, you get together with your Twitter network, encouraging real-world conversations (beyond Twitter's inherent limitations) and evolving virtual connections into actual business relationships. Imagine that kind of meeting at your event, happening concurrently with your exciting celebrity appearance!
The value of a tweetup is that it will not only boost the immediate impact of your celebrity appearance, but also allow for continued buzz after the event. Yes, the primary benefit of a tweetup is to attract more people to your performance location and boost awareness during the event, but a tweetup can expand your network in ways that you probably don't even realize. For every established follower who attends your meetup, at least one guest might be tagging along, also tweeting about your event. The reach of the resulting tweet storm can be exponential!
So, how can you engineer a successful tweetup? There are a number of ways you can ensure that your event is successful and effective:
Consider a tweetup partnership! Contact exhibitors you know and determine invite them to partner with you for your tweetup. You can join forces with multiple exhibitors to gain better traction in your efforts. Once you have some partners, be sure to communicate ways to coordinate and schedule your tweets strategically.
Reserve an appropriate location for your tweetup, and ensure that you have adequate space, food and drink, and proper audio-visual gear. Obviously the event should have optimal Wi-Fi coverage to handle the flurry of tweets that will occur.
Establish a landing-page website for your tweetup. You can also utilize a Facebook event. Consider including a signup form, detailed information about the event, and multimedia supporting the venue and event.
Advertise your tweetup on your website, on your social media channels, in all trade show marketing, and in all your marketing efforts. In these promotions, encourage people to follow you on Twitter to learn more.
Create a unique Twitter hashtag for the tweetup so that the people in your network can easily find messages and information about the event. As you tweet about your tweetup, ask your followers to share the event with their own followers.
Align your tweetup with your celebrity guest. Encourage the celebrity to tweet about the event before, during, and after the tweetup. He or she should be one of the "voices" of the event, making people aware of incentives and giveaways, thereby boosting attendance.
Pro Sports MVP can help you with further details about your celebrity appearance and your tweetup. Contact us today!
Phone: 719-227-3920
Email: general@prosportsmvp.com
Contact page
http://www.prosportsmvp.com/contact-us/