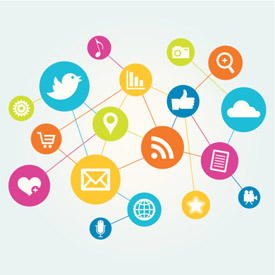 So you're considering booking a celebrity for your next event? Great! By nature, the sports icon or entertainer you choose will create buzz, boost attendance, and make unforgettable memories for your attendees. At Pro Sports MVP, we can help you with all the event logistics, and we'll do our best to make the event successful.
But what about promotion? We'll extend our marketing reach as far as we can, but often the best marketing starts with you. How do you get the word out?
Potential attendees will only get excited about your event and celebrity appearance if they know about it. So, once you've worked with Pro Sports MVP on the event plan and celebrity booking, it's always recommended to supplement their efforts with some promotional ideas of your own. Here are some great tips for making people aware of the occasion:
Engage your audience early. Start at least two weeks (preferably a couple of months) ahead of time with your advertising. Use contests and trivia quizzes to offer small prizes at first, and as the event gets closer, escalate the reward to something like an autographed photo or item. Near the event date, consider offering a large prize, such as personal/VIP time with the celebrity.
Use the celebrity's name and image. Leverage your relationship with the celebrity you've booked by using his or her name and likeness in all your advertisements (print, online, and other media) relating to the appearance.
Arrange local media interviews. These can be mutually beneficial for both your business and the media channel. Having a celebrity guest holds a great deal of appeal for local media channels — featuring a celebrity on their show or in their publication will contribute to increased viewership or readership.
Flood social media. Post all promotions, contests, videos, and interviews to your social media channels. Use strategic targeting to focus on those social feeds that your audience uses most, whether they prefer Facebook, Twitter, Instagram, Pinterest, or LinkedIn. Maintain a continuous drip of information to generate buzz early and boost excitement as the event gets closer. Create an event on Facebook. And don't forget to come up with a memorable Twitter hashtag, and use it in every tweet!
Promote where your audience is. If you're hosting a local event, be sure to use posters in the area, and talk to local businesses and local media (radio, newspapers) about cross promotions. See if they're willing to promote your event in exchange for plugging their brand on flyers and announcements. If you're attending a trade show, focus your efforts on trade magazines and journals, trade websites, and industry email lists. You can find such lists through show organizers.
Use video. Shoot anticipatory video advertising the event, and focus on the value of the event to potential attendees. Promote it on YouTube and Vimeo, your websites, the event website, and targeted social networking sites — anywhere you can think of!
Get help from your celebrity. That's right — you may be able to enlist your celebrity's help! Your contract could include early promotions such as interviews and other pre-event PR, promotions on their website and social media, and more. Also encourage registered attendees and presenters to leverage their own social networks to help you in your marketing efforts. Share updates with industry and thought leaders, and engage them in the conversation.
Most of all, talk to Pro Sports MVP! We can offer advice about including pre-event promotions in the contract with your chosen celebrity, including these promos in your overall timeline, creating buzz and buildup, and creating celebrity-connected value and rewards for attendees. Contact us today!
Phone: 719-227-3920
Email: general@prosportsmvp.com
Contact page
http://www.prosportsmvp.com/contact-us/